Since 1977, the Yachting Festival takes place every September in elegant, luxurious surroundings in the sparkling bay of Cannes.
As the first show in the boating season, the Yachting Festival is Europe's leading in-water boating event. The major players in pleasure yachting come here to launch the show season by showcasing their new premiere.
For more than 40 years, the Cannes Yachting Festival has been opening the nautical season in September and presenting many world premieres in a luxurious and elegant world. Take part in this flagship event in two exhibition spaces: Vieux Port, the world of motor boats and the Luxury Gallery and Port Canto, the setting for sailing boats and the brokerage & toys area.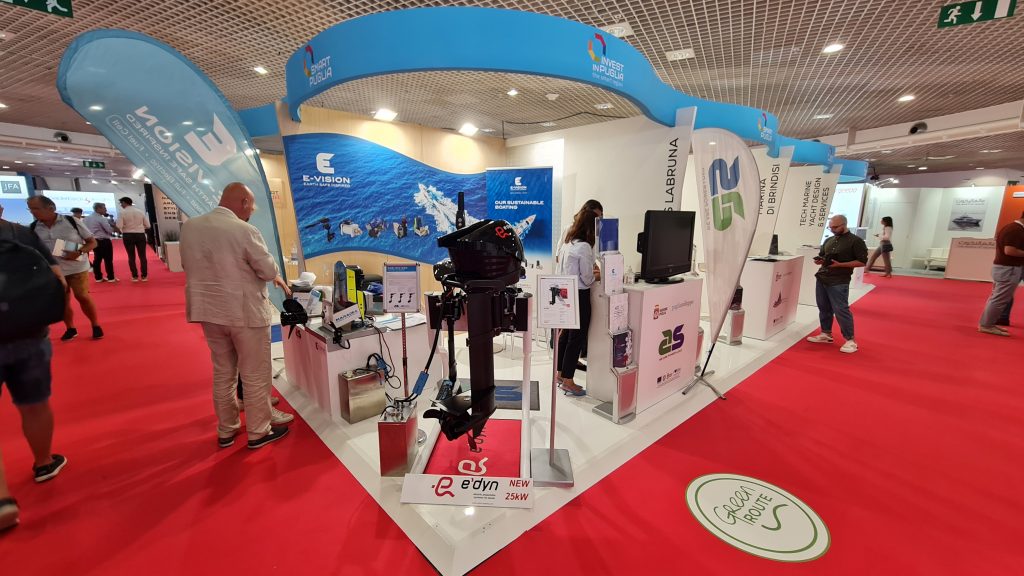 For the 2022 edition, the Yachting Festival brings together 100% electric and hybrid boats in the heart of the Vieux Port in an area that is entirely dedicated for them.
For the second year in a row, e'dyn also participated in the festival in Canes with its partner AS Labruna from Monopoli.